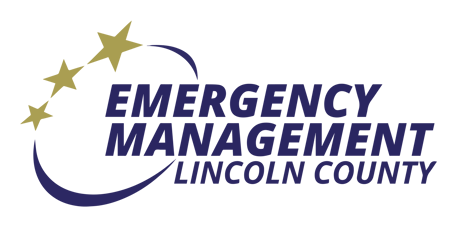 Emergency Operations Center (EOC)
Lincoln County Emergency Management, as required by the Oklahoma Emergency Management Act of 2003, maintains an emergency operations center (EOC) to be used during emergencies and planned events. The main EOC is located at the Lincoln County Courthouse. This EOC is a small room located on the secure side of the facility. It is supplied backup power from the generator at the courthouse and has a small radio tower on the roof of the building. The room has several VHF and 800 MHz radios, as well as computers and televisions.
A secondary EOC is maintained at the primary office of LCEM on Sandy Lane. This EOC is much larger than the facility at the courthouse and allows for a large activation of staff.
Activation Levels
Level 4 - Normal operations: This is the normal day-to-day operational level for the county's emergency management program. It is continuously monitoring local, regional, national and international events, evaluating potential threats and analyzing their impact on Lincoln County. Appropriate personnel, and support organizations are notified and informed through a variety of communications methods based on the urgency required of the incident/event.
Level 3 - Enhanced monitoring: The county's emergency management transitions to this level for incidents or special events that have the potential for escalation, and personnel are actively monitoring the incident/event. Notifications are made to appropriate county personnel, and support organizations that may be required to take action as part of their normal responsibilities. This can be an in-person activation or virtual.
Level 2 - Partial activation: Selected EOC staff are notified. The EOC is staffed by emergency management personnel, appropriate sections, their staff and outside agencies as required to meet the operational needs of the incident.
Level 1 - Full activation: All lead and support agencies are notified. The EOC is staffed by emergency management personnel, the multiagency coordination (MAC) group, all sections and branches, their staff, as well as enhanced coordination with local, state, tribal, and federal representatives.